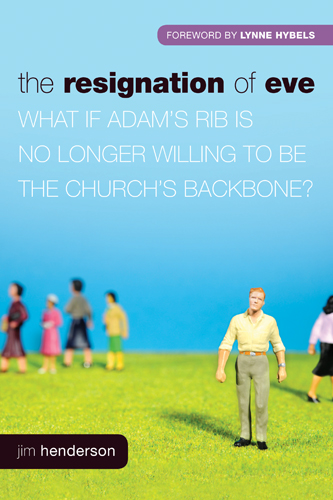 The Resignation of Eve
explains that women are leaving congregations at a high rate these days and gives the reader an idea about what ministries and serving positions typically shut down when they do. It is filled with many stories from women who seem frustrated with not being allowed to use their abilities to serve to their fullest potential. The stories are separated into the categories of "resigned to", "resigned from", and "re-signed" to their congregations. The topic of women leading congregations is touched on a lot as well as other ways women can lead where they are not directly teaching men.
When I first agreed to review this book I didn't think it was going to focus so much on encouraging women to lead congregations. I don't think I've ever been in favor of women leading congregations because I've run across some Biblical passages that seem to give me the clear indication that women are not supposed to teach men. On the other hand, it does appear to me that this book tries to encourage women in other areas to try to go forward with what God has put upon their hearts and minds to do, such as being responsible for ministries and giving their testimonies when they feel called to. As of right now, I cannot support any encouragement for women leading congregations based on what I have come to understand through Scripture but I can be in favor of women leading children's and women's ministries and facilitating/running mixed male/female ministries or programs where they aren't directly teaching men in their congregation if God puts that call upon their lives.
I cannot give this book a very high rating because of my own personal beliefs that I have learned through Scripture about how women are not supposed to teach men, although I am considering the fact that women are encouraged in this book to serve within their congregations in other ways.
My Rating = 2.5 out of 5 stars
Disclosure of material connection: I received a complimentary copy of this book from Tyndale Publishing for this review. I was not required to write a positive review. The opinions I have expressed are my own.